Wednesday, January 26, 2011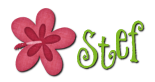 Posted by

Anonymous
at 11:23 AM
0 comments

We celebrated Charlie's baptism on January 9th... it was a wonderful day full of family and friends!
We want to thank everyone who came out to celebrate with us! A special thanks to Charlie's Godparents Richard and Robin!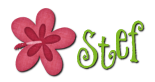 Posted by

Anonymous
at 8:43 AM
0 comments

Wednesday, January 5, 2011
Charlie is 4 months today- I already can't remember what life was like without him! He is amazing! He is a pretty serious little guy- but still gives us tons of smiles and giggles!
He loves his big sister Lily and smiles instantly for her!
He now grabs at toys, his toes, my hair, and anything else he can get ahold of! He loves to suck on his fist, and lately has started sucking on his lips- he makes the cutest face when he does that!
According to our scale at home he is just under 15lbs- but we will see what the doctors scale says next week when we go!
Here are some pictures of our little man!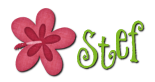 Posted by

Anonymous
at 1:37 PM
0 comments